Joe Engler
Joe Engler – 1942 – 2009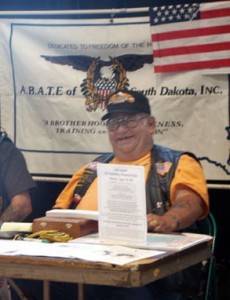 Joseph Louis Engler of Deadwood died Jan. 4, 2009 at Lead-Deadwood Regional Hospital.
Joseph Louis Engler was born on March 28, 1942 in Deadwood, South Dakota to Joseph F. and Mary (Boeding) Engler. Joe married Gail Smith on March 30, 1970 in Deadwood. To this union one son was born Edward Joseph Engler.
After graduating from Deadwood High School in 1960, Joe attended Black Hills State College for one year. He attended vocational training for mechanics in Kansas City, Mo. He then worked at various occupations in Deadwood, before going to work at Homestake Mining Company for 15 years, until retiring.
Joe was a lifelong motorcycle enthusiast, always promoting motorcycle safety education. He was also an avid skier and enjoyed camping. Joe was a lifetime member of the Eagles and a member of Black Hills Chapter of ABATE. His biggest enjoyment the past four years was his grandson, Adam.
Joe is survived by his wife Gail of Deadwood, son Edward J. (Lisa) Engler of Rapid City, grand-son Adam of Rapid City. His sister Florentine Simpson of Mission Hill,., also survives.. His parents and a sister, Celestine "Sally" Crawford preceded him in death.